MTSS and RTI isn't new for CES; however, we want to keep our parents informed with the programs we currently have in place!

Please join us for Math "EGG"stravaganza on Tuesday, April 12th! We are also accepting donations of Little Debbie Snack Cakes for the bunny hop cake walk!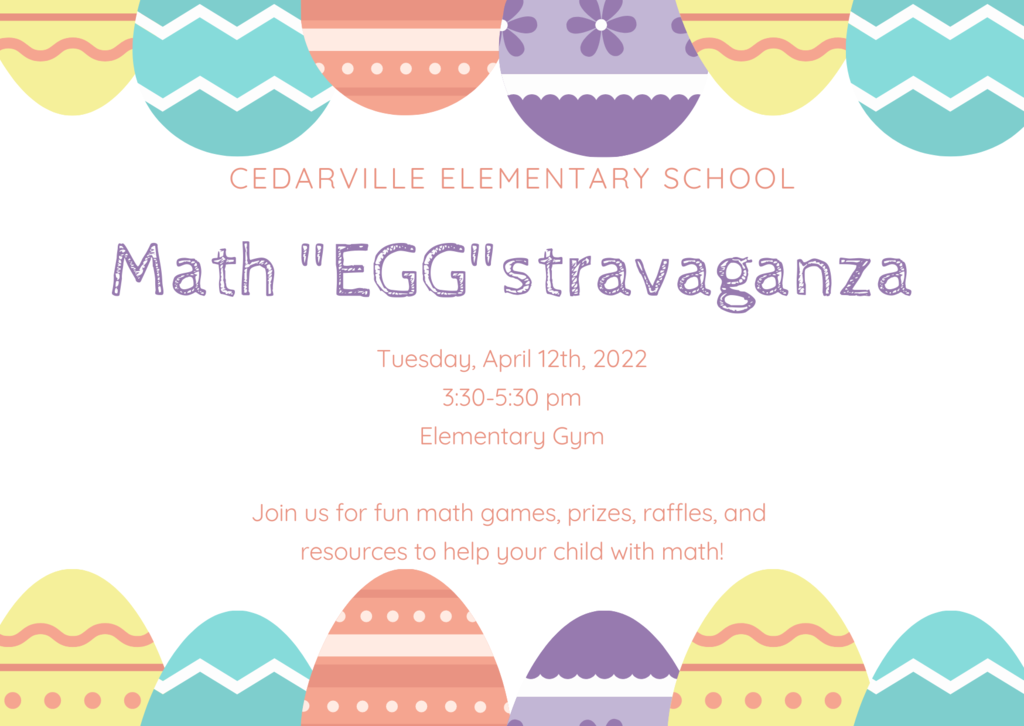 Due to inclement weather in our area, ALL CES students (car riders and bus riders) will dismiss at 12:00 pm. CMS and CHS will dismiss at 12:15 pm. The afterschool program will be closed this afternoon.

The updated forecast is predicting the winter weather to arrive earlier than previously expected. For the safety of our students and staff, the Cedarville After School Program will be closed tomorrow, 2/2/22. Thank you for your support!

Attention Cedarville Afterschool Program Participants: Through our partnership with the Boys and Girls Club of Van Buren, our afterschool program participants are eligible to attend the Boys and Girls Club of Van Buren on days that our program is closed. Their program will be open from 8 am-6 pm Monday through Wednesday of both weeks during our Christmas break (December 20-22 and December 27-29, 2021). For more information about the Boys and Girls Club of Van Buren, please visit
www.vbclub.org
.

CEs would like to invite you to our "1950's Drive-In Literacy Night" tonight from 4:00-5:30 pm. We have lots of goodies to give out and your CES child will have the chance to put their name in a drawing for a Kindle Fire! Students will also bring home reading resources to encourage reading at home. We will start our One Book tomorrow! The reading schedule and book will be sent home tomorrow. Please check the CES Facebook page for updates!

Cedarville School District is serving dinner to all students!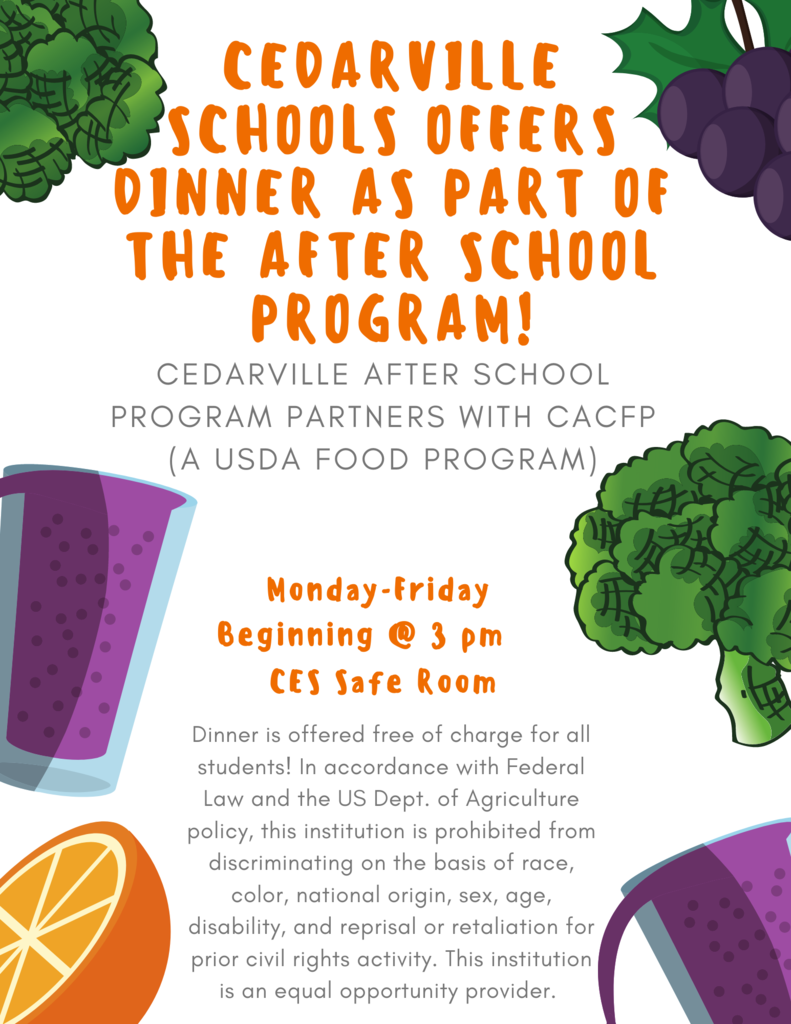 Please join us Thursday (August 12th) for a Drive-Through Open House from 5:00-7:00! Packets will be given out and can be returned the first day of school. During Open House, please make your child's teacher is aware of how your child will go home on the first day of school. Please like our school Facebook page and download the Dojo app to stay connected with CES!


CES is excited to announce that Ms. Tara won the C & S Wholesale Grocers Essay Contest!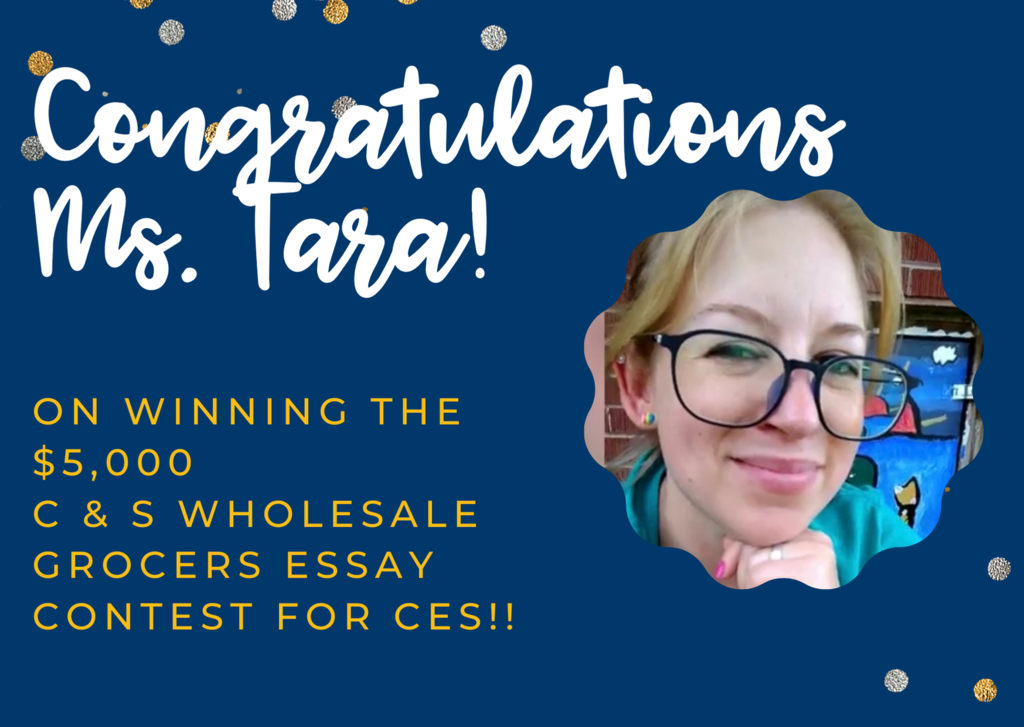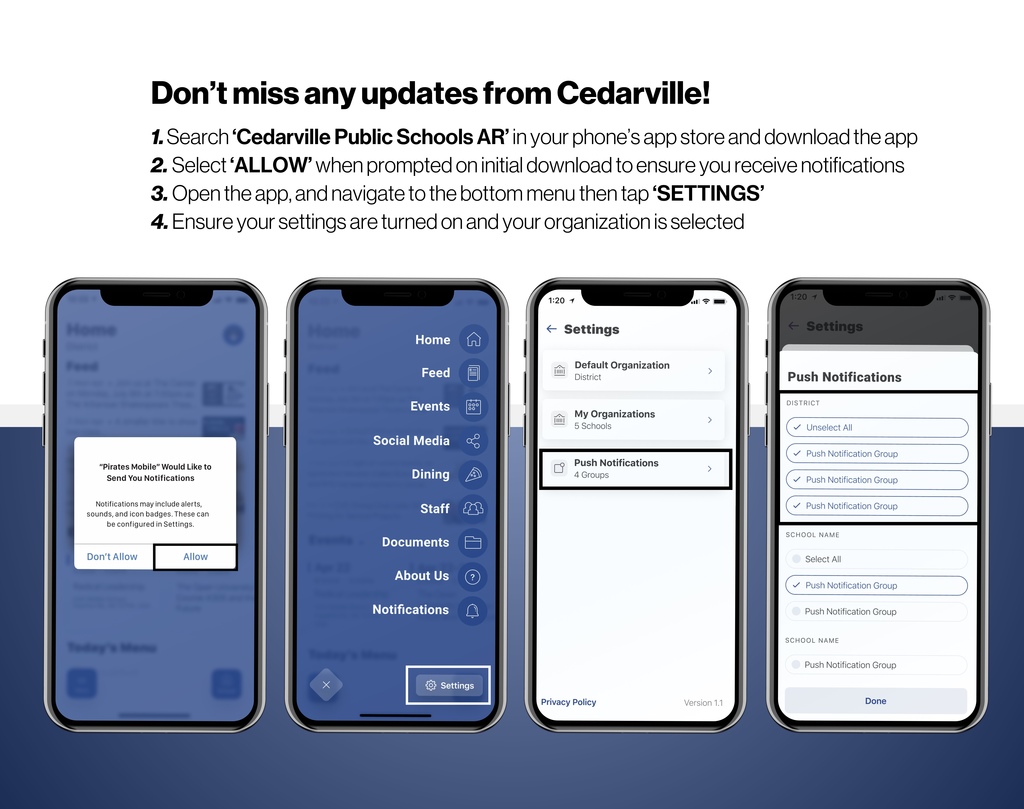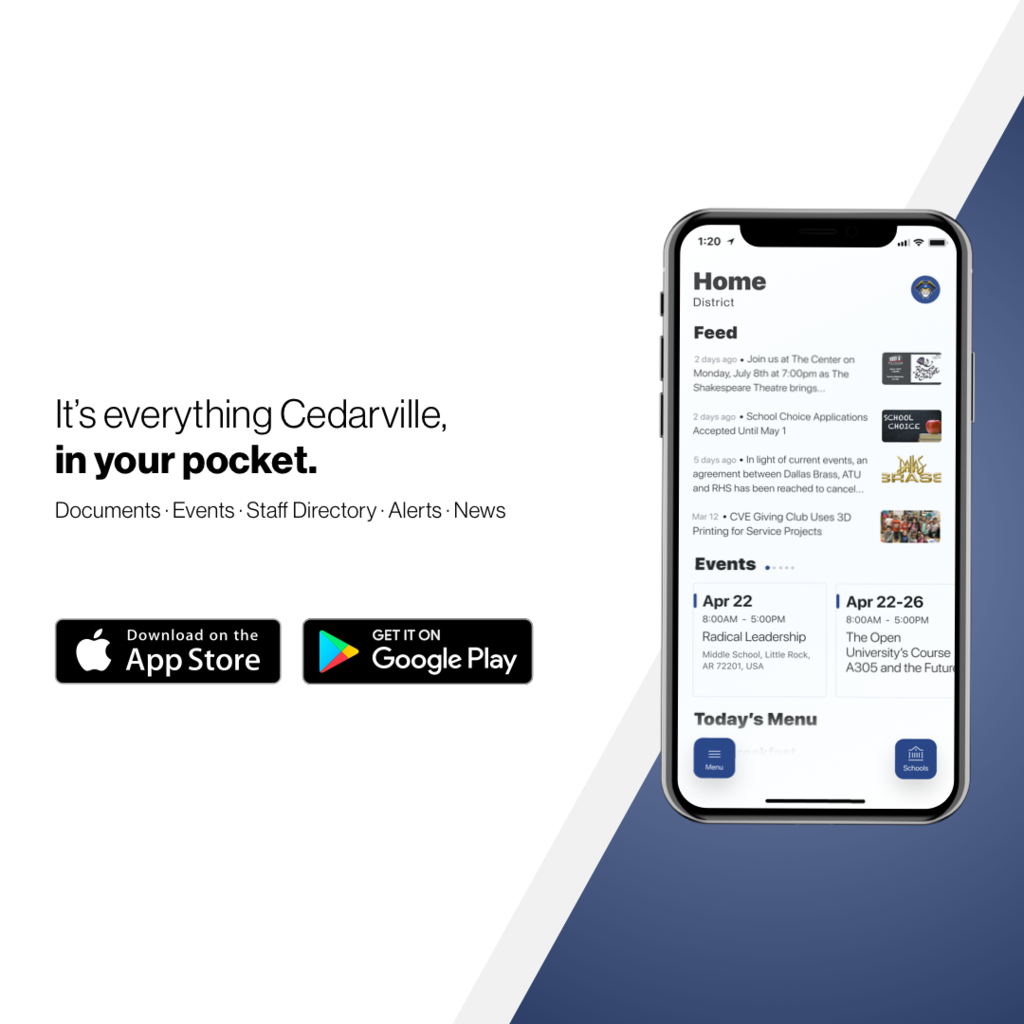 Congratulations to our Junior High Girls Basketball Team!!! They went 16-4 on the season and finished up as undefeated conference champions!!!